​Hi everyone,
Here is a quick tutorial on how to add your Power BI Dashboard to the Microsoft Team Page.
Let's get started.
First, from the Microsoft Team bottom left-hand corner, select the "Apps" icon.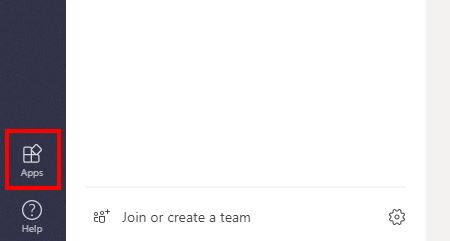 Then a pop-up window will appear. In the search tab, Type "Power BI".

Then select the Power BI in the apps.

After that, you'll be asked to which team you would like your Power BI dashboard to be added. Click "Add to a team".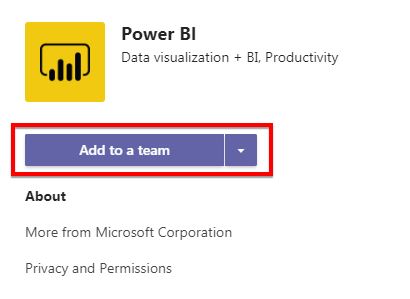 Then select the team. For this example, I'll be choosing "General – London Buildings" team.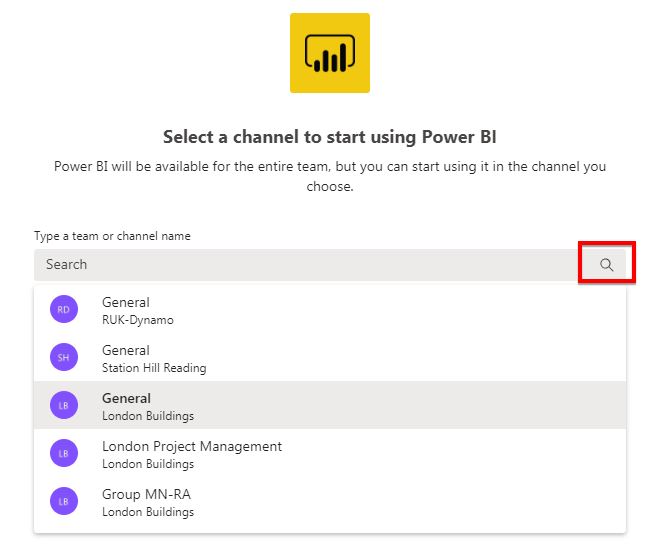 Then continue the setup by clicking "Set up a tab".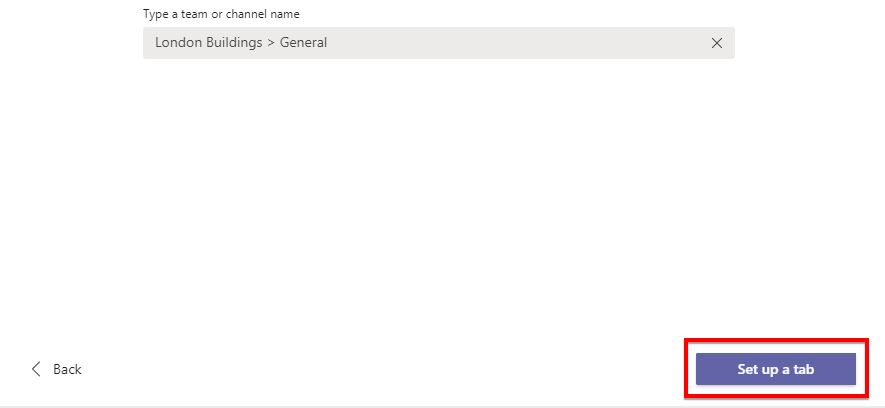 Next, select which dashboard from your Power BI Workspace is the one you would like to be added to the Microsoft team.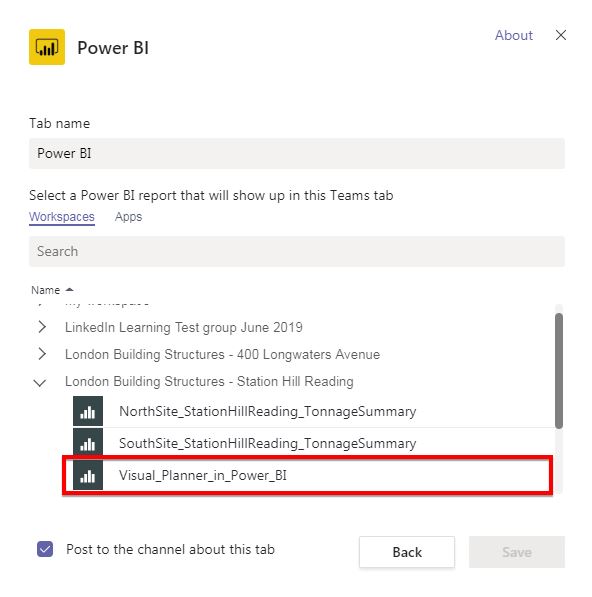 Wait for a few seconds and you'll notice a new tab is created to match the name of your Power BI dashboard.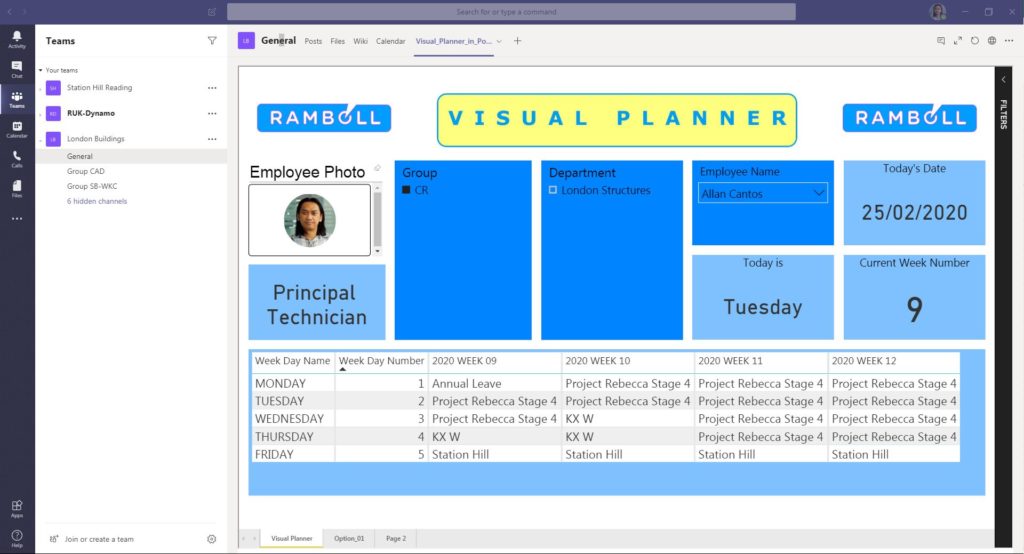 The dashboard is now live in your Microsoft Team.
Do you find this useful? I want to hear from you by leaving your comment below.
Happy learning.

Cheers.