I came across ArchSmarter Toolbox where you can download a number of Revit Macro for free and one of my favourite so far amongst the list is the "Align Views". Please watch this quick video tutorial from ArchSmarter to give you a basic understanding of Revit macro:
Adding one macro to your Revit application is clearly explained by the Founder of ArchSmarter Mr Michael Kilkelly HERE, but what if you have to combine two or more macros, how would you do that?
As you can see, we do not have any macro from "Application" tab and "Project1" tab.

Go ahead and download the Revit Macros that you like and transfer the first macro by following the video tutorial from the link provided above.
Please see below the sample of the macros I've added on my Revit Application.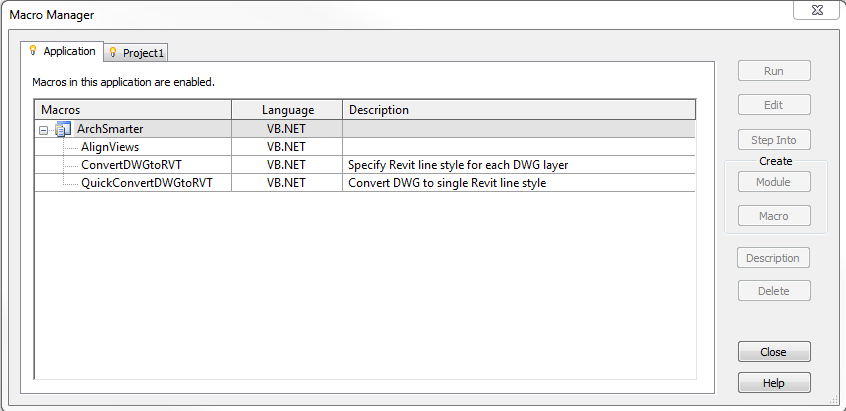 Here is the test video for the Align Views macro: Test Video
Let me know by giving your comments below if you want to learn how to combine the three macros into a single application macro code and I am more than happy to create a separate article in discussing the process I did.
Have a great day.
Cheers,
Allan Cantos EngTech MICE
BSc. Civil Engineering / Principal Structural Technician