In just a few days, the Graitec BIMUp Conference 2019 is going to kick-off on the 8th October 2019. This is a great alternative to BILT Europe 2019 Conference if you can't attend this year for whatever reasons.
The Graitec BIMUp Conference 2019 is entirely online and it is a totally free event!
There are over 170 classes over the 3 days, aimed at Architects, Engineers, Fabricators and Contractors.
To book your place, you can register by clicking the image below.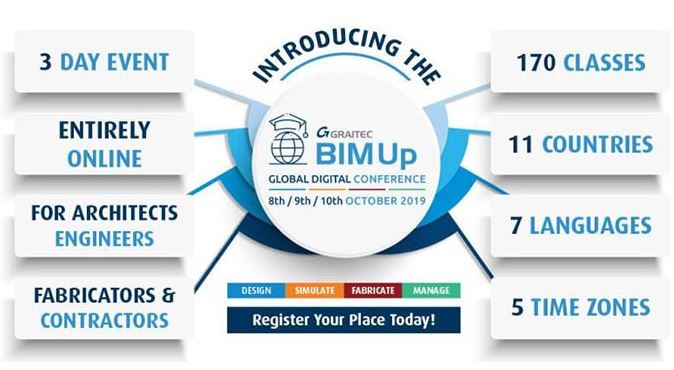 Once registered, start choosing your classes now and add them to your agenda!
Happy learning!
Cheers.